Hello! We are Mindtek Solution.
Web Development Services
Web Development Services – Websites, Web Applications, Mobile Apps, and more..
In this digital era Website is a sign of brand credibility, It helps to build a direct connection between business and users. A business that has a website is very easily accessible. Mindtek Solution's Web development services are a one-stop solution for all your website needs. We have the perfect team which can meet your Website building requirement. We are the top Web development company that can help you define your brand and help increase your brand revenue. Building a website is a collective process where the client's vision has to be understood by the developers, Our team is experienced that can bring your vision into reality
✓ Business-oriented sites ✓ Universally Devices Friendly sites
✓ Corporate based sites ✓ Online Marketing and Shopping Sites
✓ Secured and Reliable Sites
A website is a self-identification that describes you and your Business with respect to the organization. We worth for your websites and its consistency, to build and generate a long term lead as this is the best effective way to deal grow your Business.
Your website is one of the most important elements of your company's marketing plan. This is a central focus of your messaging and content marketing efforts. All other marketing materials must support and drive traffic to your website.
Social media allows blogs and mobile businesses and non-profits to easily target and convert people into positive user experiences or websites designed with UX.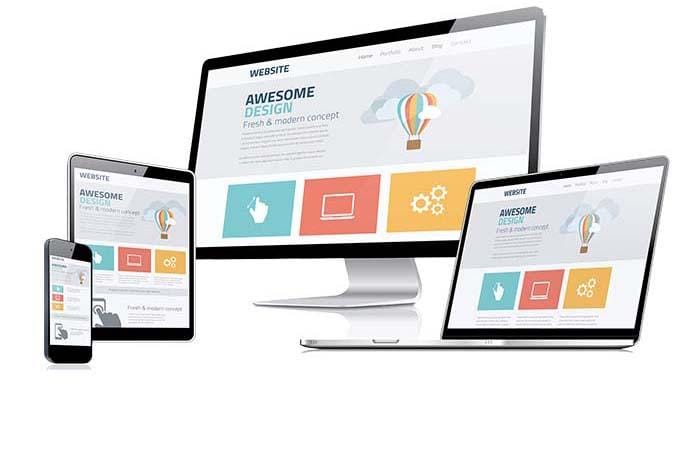 We work with you to develop a user experience that delivers value to your audience. The value is re-visits and references through social media and other channels. Mindtek Solution's web design and development solutions utilize our years of experience and research to customize you to achieve your digital marketing goals.
Full-Stack Web Development Services
Mindtek is a full-stack development company that can develop both client and server software. We work on all full-stack solutions where We program browsers using JavaScript, jQuery, Angular, or Vue Servers using PHP, ASP, Python, or Node and database using SQL, SQLite, or MongoDB. For any of your queries, Mindtek has the solution for it. We work on enterprise-level businesses to create a secure and high-performing site. Whatever may be your requirement Mindtek has the perfect experience for it. We work with you to develop a user experience that delivers value to your audience. Our web design and development solutions utilize their years of experience and research to customize your website to achieve your digital marketing goals.
CMS, WordPress, Drupal
Sometimes it is difficult for the user to understand all technical aspects and brief about the project. So we develop and Content management systems that are efficient as other hardcore developments. Thus it is cost-effective and less time-consuming terms for our Clients. WordPress is one of the top website building Solutions. It is the most popular content management system and an open-source blogging platform. Mindtek builds WordPress sites using the most popular and WordPress themes such as Divi, Astra, Ocean WP, and many more and the most popular WordPress plugins such as WooCommerce, Yoast SEO for better SEO, Elementor, W3 Total Cache, Akisment Spam Protection any more. We build WordPress Websites which is very handy.
Website Redesign Services
Users easily connect with the website which has a sleek design easy to use should have an attractive interface Website Redesign improves User experience (UI)and ROI it also gives a greater exposure for Digital Marketing and helps to increase the social authority and website traffic organically. Mindtek Provide Website redesign services for all types of websites. Whether you run a small or local online store, eCommerce and service-based website we are here to help you transform your website. Our Experienced Team listens to you and evaluates your current website and what you like from that website and what you want to bring new to the table.
Blog / News Management
Blogs are the best way to get connected to your audience and attract more potential customers. The blog can be a counterpoint to your whole marketing campaign. Mindtek Blogs and News management service includes research and finding new content Ideas, creating business blogs, whole blog management ( from Scheduling new content to manage spammy comments) Blog Copywriting Service (we also provide blog content writing services) Targeted Audience Outreach (Our aim is to find you, new potential customer, organically by providing quality content, blinding links and increasing the page authority as well as domain authority.
Custom Web Applications
There is a huge number of businesses and every business has a different workflow, For some business external tools and services aren't always the perfect fit and that's why they should have a custom website. Mindtek creates custom websites' development ranging from simple landing page to complex websites. We go through your pre-support audits and assessment, current system audits and assessment and create a perfect custom website for you.
eCommerce Website Development
If you have the perfect product that you want to sell Online, We can bring your vision into reality. whether you want to sell a single product or multiple products, we build an eCommerce website for all types of products. All users want a hassle-free eCommerce site that is safe and secure and trustable for their online transactions. We have years of experience in eCommerce website development. We create a perfect eCommerce platform that is easy to use with all user-friendly features such as shopping cart, payment gateway integration, order processing, product catalog, content management system, etc.
Web Support and Maintenance
Mindtek Solution support and maintenance service is a guarantee that your site always works fine at any cost. We cover all possible services which will help you to cover your long-term and short terms goals. Our maintenance and support included. Fixing bugs and problem reporting, on-call website support, website monthly audit, content addition, and more. By getting Mindtek web maintenance service your websites will be free from all the bugs and different things which ruin a good website.
Mobile-Optimised Website
More than 55% of website traffic is mobile-based. As devices ranging from mobile, tablets and every device has a different resolution, so it is very important to have a responsive website.Mindtek Solution makes all their website responsive.